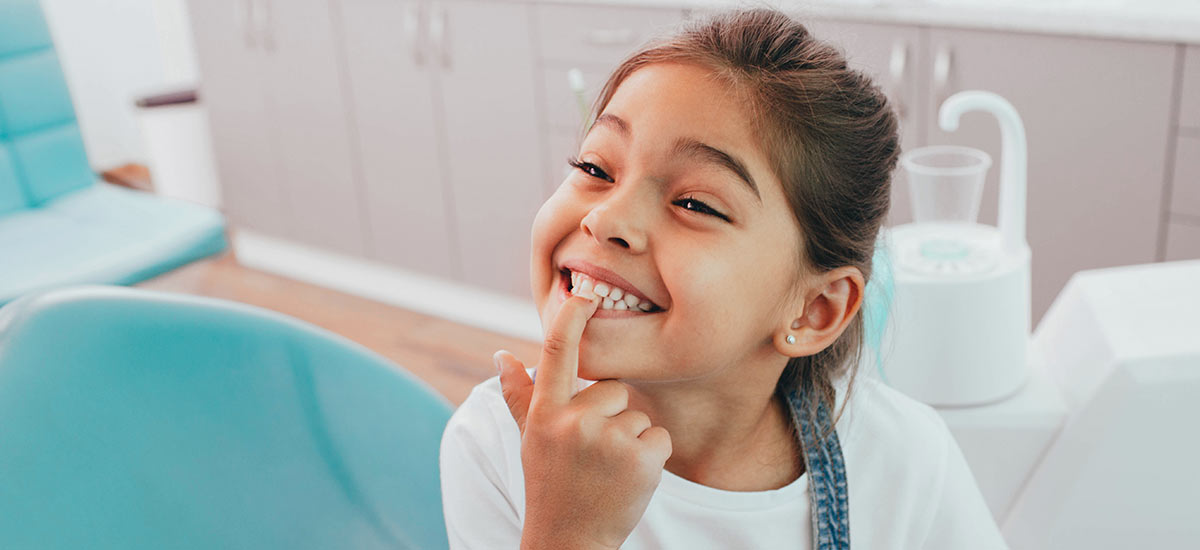 Treating Children
We believe in starting good dental habits as early as possible.
At Westgate Dental we believe that our younger patients can benefit from being taught the correct way to brush and floss as early as possible.
Therefore we recommend that all children see the hygienist on a regular basis for cleanings and oral hygiene instruction.
Regular Visits
Bringing children in for regular check-ups is also a way to ensure that they develop a positive relationship with their dentist.
Before your child's permanent teeth arrive it is important that your child has a good diet and that their sugar intake is controlled. From 5 years old the adult teeth start to erupt into the mouth starting with the molar teeth. From this point it is essential that your child forms good oral health care habits. This is achieved by controlling your child's sugar intake, using fluoride products and good tooth brushing instruction.
What's Next
Get in touch if you would like more information or to book an appointment for your child.
Preventive Steps
Preventing tooth decay has become even easier. You may already be practising good oral hygiene, but we can supplement this with a preventative treatment. Fissure Sealant is a coat of plastic-like material which is brushed into the fissures of the teeth. This plastic coating creates a barrier between your child's teeth and the decay-causing bacteria that lives in plaque.
Michael Meyer: "As a father of two young adults, I find it easy to treat children. I consider children to be most important patients as we can lay the foundation for good oral hygiene habits and to provide preventative treatments like Fissure Sealants and fluoride giving your children the best possible chance of growing up without fillings."
Contact Us
Opening Hours
Our normal opening hours are:
Monday
8.00am – 1pm, 2pm – 5.00pm
Tuesday
8.00am – 1pm, 2pm – 5.00pm
Wednesday
8.00am – 1pm
Thursday
8.00am – 1pm, 2pm – 5.00pm
Friday
8.00am – 1pm